PiActive Products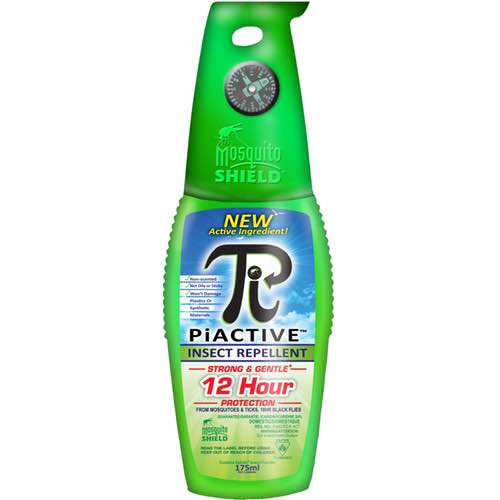 Active Ingredient: 20% ICARIDIN - Deet Free
PiActive Mosquito Shield Insect Repellent:
PiActive Insect Repellent is Canada's first and longest lasting 12-HOUR insect repellent, a revolutionary game changer in repellents for mosquitoes, ticks and black flies.
A nice alternative to DEET-based repellents, the formula contains 20% Icaridin, making it a good choice for children from 6 months to 12 years.
Active ingredient is Icaridin 20%, with 0% DEET.
Non oily, greasy, or sticky.
Will not damage fishing lines, plastic or other synthetic materials.
Non-scented
Non-irritating to the skin
Lid includes whistle and compass

Provides long lasting protection;

12 hrs of protection against mosquitoes and ticks.
10 hrs of protection against black flies.