Cheapest Cellphone Plans in Canada
I think we all know that Canada has pretty much the highest cellphone and internet prices of any country in the world. I think this is largely due to the fact that 3 huge corporations control ALL cellphone and internet access (Bell, Rogers and Telus) therefore there simply isn't any competition to drive down the prices. The exception to this is Saskatchewan and Manitoba. Just go on to your cellphone or internet provider's website and check out their prices for the same plan you've got in Saskatchewan or Manitoba. It could be half the price!! Obviously they can make a profit while selling the same product for far less cost in 2 of 10 provinces, so why doesn't the CRTC do something about it? Beats me. I'm just a consumer, like you, who is being gouged by these huge corporations. Don't even get me going on internet and cable TV plans!!

For those of us that don't live in Saskatchewan or Manitoba, keep reading for a less expensive plan (relatively speaking) available to ALL Canadians, regardless of the province you live in.

I just had to let my friends and customers know about the cellphone plans I've just discovered!

I hate forking out $40/month for 1 GB data and 500 minutes Canada Wide calling. That's what I've been paying with Koodo for the last couple years. I actually thought that was a pretty good rate based on price shopping over the past month.

A short while ago I stumbled across Public Mobile, a subsidiary of Telus, the same as Koodo. $40/month gives me

4.5 GB data

with

Unlimited Canada Wide Calling

and Unlimited International Texting!! An extra $5/month nets you 6 GB data. These featured plans are as of October 27, 2018 and subject to change at any time.


Go here to open an account: https://www.publicmobile.ca/en/ab/get-started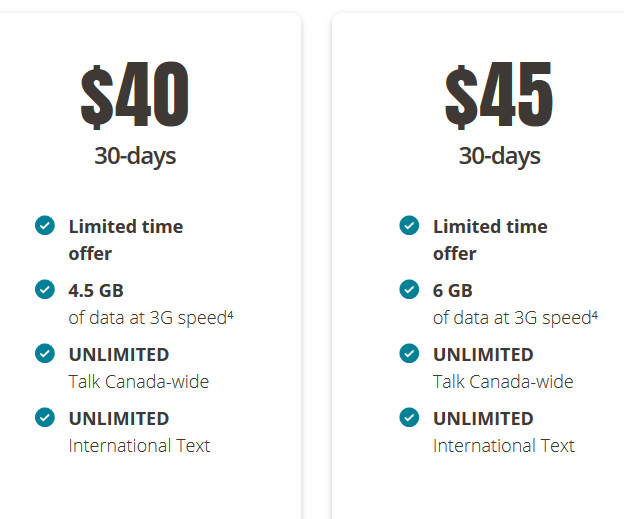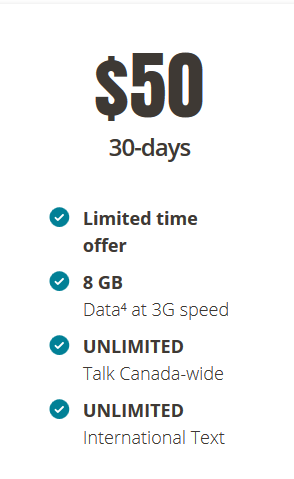 A few details you should know:
To receive a $10 one-time credit, you must activate your account ONLINE ONLY AND during activation you must enter in the friend's referral number

403-602-0166

. It must be a 30 or 90 day plan. https://www.publicmobile.ca/en/ab/get-started
Public Mobile only offers 'Bring your own phone' plans. No contracts, no cancellation fees, no tabs, no credit checks. The phone must be unlocked, which your current cellphone provider must provide for you free of charge. A recent ruling by CRTC.
Receive $2.00/month discount if you sign up for automatic renewal ... so now you're down to $38/month!!
Receive $1.00/month discount for every friend who you refer, for as long as they continue their account, up to the cost of your plan. (Have ya got 40 friends?)
The data is 3G speed which is slower than 4G. For web browsing, Facebook, emails, texting and most other tasks 3G speed is plenty fast enough. I was watching a Netflix movie this morning with no problem.
First step is to order a SIM Card for $10 (the usual cost). It will be sent out by Express Post so you should have it in a day or two. You need to receive the SIM and activate it by September 23, 2018 to get the $25 credit so I wouldn't wait too long!
https://www.publicmobile.ca/en/ab/get-started
If you miss the September 23rd deadline for the one-time $25 credit, you should still qualify for their regular one-time credit of
$10 as long as you enter in the friend's referral number

403-602-0166




I try to keep up to date and regularly check the Public Mobile promotions and plans, but if you see new promotions or plans when you go to their website, please let me know at: sales@niftystuff.ca and I will update our webpage.